Employees Graduate with Grant Certification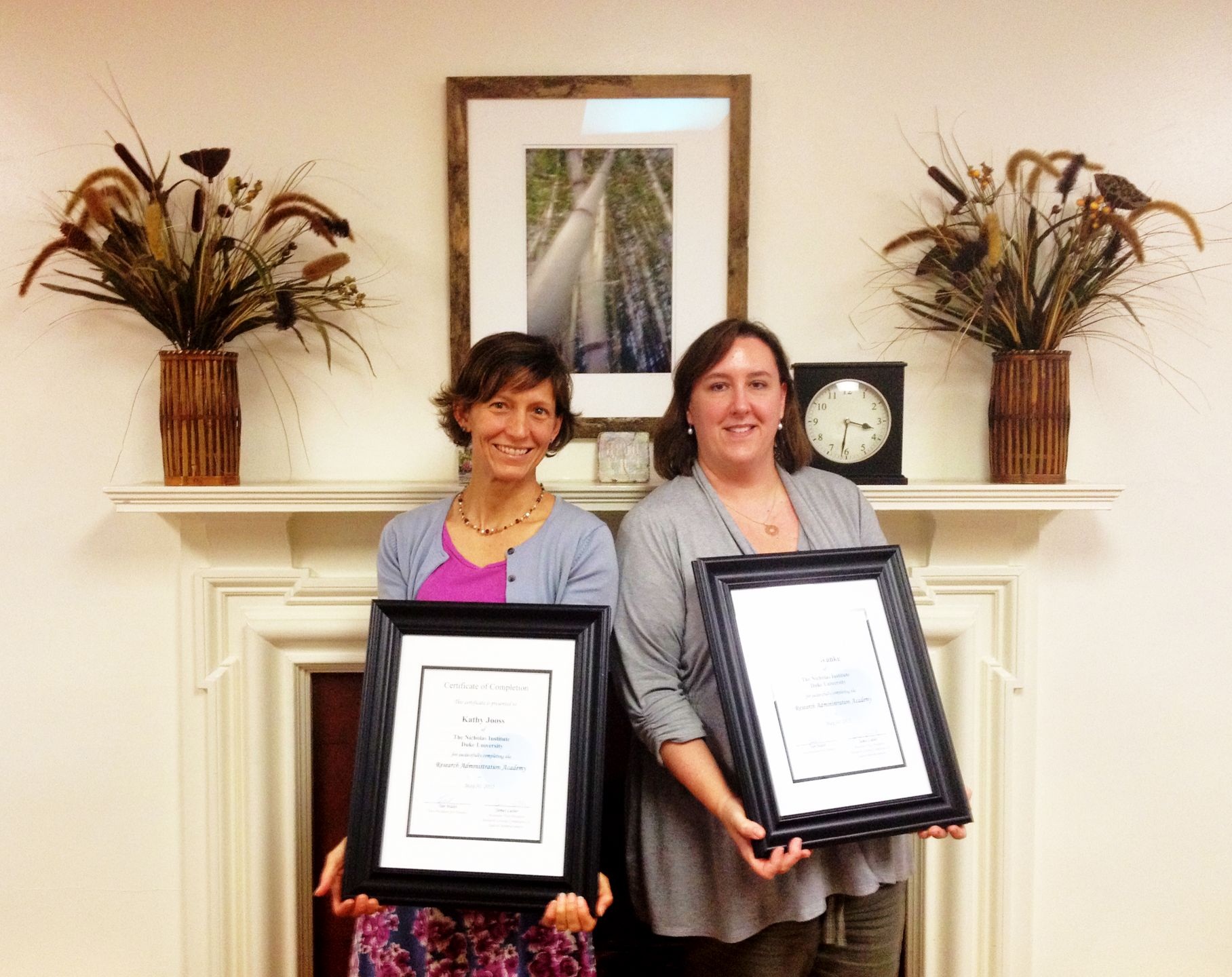 FOR IMMEDIATE RELEASE: Friday June 15, 2012
CONTACT: Erin McKenzie
(919) 613-3652
erin.mckenzie@duke.edu
DURHAM, N.C. -- Two Nicholas Institute for Environmental Policy Solutions employees have successfully completed Duke University's Research Administration Academy.
Kathy Jooss and Kim Wanke finished the rigorous six-month program, centered on providing hands-on training in grant management skills, in December. The program, which requires acceptance through a nomination process, provided them a better understanding of the grant process at Duke and standards for grants. 
"The program provides you a lot of rich detail you wouldn't normally be exposed to," said Jooss, noting the value she took away from the chance to be a part of the program and the added knowledge she gained from exposure to how her peers were handling similar tasks. 
Jooss and Wanke graduated May 30 alongside participants from 44 units across Duke who went through the Research Administration Academy, Advanced Grant Management and the Research Administration Institute during fiscal year 2012.


###