March 24, 2016
Study Finds Impacts to Coral Reefs Underestimated
Nicholas Institute for Environmental Policy Solutions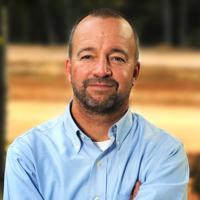 In a new study published in the journal Frontiers in Marine Science, the Nicholas Institute for Environmental Policy Solutions' Linwood Pendleton—with co-authors from the University of Miami, the University of Queensland and the University of Brest—report that evidence is stacking up to suggest that impacts to coral reefs may be underestimated. In a Q&A, Pendleton says that's not all. By themselves, current scientific studies do not fully capture the complexity or number of environmental changes the reefs face.
What need was there for this work?
Pendleton: The science is developing so rapidly around impacts to coral reefs that most in the public and scientific community have developed opinions based on outdated studies that focus on just one stressor or species of coral at a time. The has led to two main misconceptions—the risk to coral reefs from global environmental changes may be overblown, and the complexity of coral reef ecosystem may make them more resilient to global environmental changes such as warmer seas, bleaching, and ocean acidification.
In fact, there is mounting evidence that our fears about impacts to coral reefs have actually been underestimated and that stressors may be amplified by reef complexity, not buffered by them.
In your own words, what is unique about the research on impacts to coral reefs featured in Frontiers?
Pendleton: Our work reviews recent scientific literature, with a focus on the last five years, in an effort to better understand what is known about coral reefs when they are exposed to more than one stressor. We also examined recent discoveries about the ways these stresses affect different aspects of ecological health and functioning in reefs.
It's not just bleaching and a loss of calcium shells, changes in temperature, and ocean acidification—driven by the increased carbon dioxide in the atmosphere—can cause coral reefs to grow more slowly and inhibit their reproduction. When these stresses occur simultaneously, they have effects that are far more detrimental than previously anticipated. The implications are, one, coral reef ecosystems may start to die or change much sooner than we thought, and two, coral reefs that are damaged, whether by storms, bleaching, or human-created actions, can't rebound like they once could.
How does your research suggest we better account for the many stressors influencing reef health?
Pendleton: It is hard understand what is needed from a policy perspective to address impacts to reefs without more complete scientific information. We call for a new focus on coral reef research that combines the power of traditional laboratory experiments with field-based experiments in an attempt to mimic the kinds of changes—such as warmer seas, bleaching, and ocean acidification—that we expect coral reefs to face in the future. These larger, semi-field-based experiments are sometimes referred to as "mesocosm studies."
Because species that make up coral reefs differ from region to region, we see a need for a global strategy that could help us choose where to focus these mesocosm studies so their results can inform adaptation and environmental policy options that are regionally appropriate.
###
Funding for this study was provided by the Prince Albert II Foundation. To read this study, visit our website. Linwood Pendleton is available for comment by contacting Erin McKenzie, erin.mckenzie@duke.edu or 919.613.3652.