CUAHSI Hydroinformatics Conference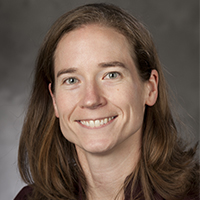 Water policy associate Lauren Patterson will present "Internet of Water: Sharing and Integrating Water Data for Sustainability," a keynote address at the Consortium of Universities for the Advancement of Hydrologic Science, Inc. (CUAHSI) Hydroinformatics Conference in Tuscaloosa, Alabama, July 26. She will highlight findings of a report from the Aspen Institute Dialogue Series on Water Data that lays out a vision for a national policy framework that addresses institutional barriers to increasing the integration of water data and information to support sustainable water management.
This gathering is in compliance with our understanding of the requirements and restrictions of the North Carolina Ethics Act and Lobbying Law, NCGS §138A-32(e).