Fall 2013 Seminar Series: Bram Büscher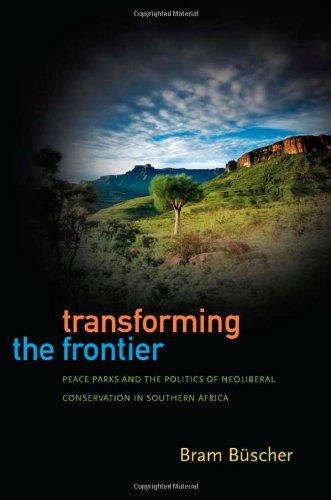 Bram Büscher, an associate Professor of Environment and Sustainable Development at the Institute of Social Studies, Erasmus University, the Netherlands, will present a talk titled "Transforming the Frontier: Peace Parks and the Politics of Neoliberal Conservation in Southern Africa," on October 1. The talk will track closely to his book by the same title, which looks at how three modes of politics are especially important in understanding the frontiers of contemporary neoliberal conservation: those of consensus, anti-politics and marketing. The presentation empirically illustrates these modes and shows how planners and managers employ and so help to reinforce them. 
The Concilium on Southern Africa is co-sponsoring this talk.