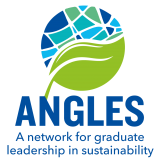 About the Program
Program Purpose
Theory of change: PhD students can be agents of environmental change by being more intentional about the questions they pursue, the audiences they engage, and the career paths they choose.
In 1999, three Duke environmental scientists (Bill Schlesinger, Jim Clark, Stuart Pimm) took part in the first Leopold Leadership Program, a training program developed to bridge the communication gap between basic science and environmental management and policy. To date, eight Duke scientists have gone thru the LLP training, positioning Duke as one of the nation's hotspots for academic environmental leadership. For the past twenty years, these faculty have in turn passed on this training to their own students and post-docs, many of whom have gone on to have significant impact on environmental sustainability across a variety of careers, from academia to industry to Congress.
Program Principles
The program principles developed by the Leopold Leadership Program will serve as the guiding principles for this graduate training program.
Having empathy. Given the complexity of environmental and sustainability challenges, there isn't just one relevant perspective, strategy, or type of knowledge. Rather, respect for different kinds of knowledge and know-how is a critical starting point. Being able to set aside one's own mental models and appreciate another's reality, both emotionally and cognitively, is key.
Being intentional. Building a common vision with others of what's possible is another important characteristic. This kind of focus or presence is also described in sustainability research as building long-term trusting relationships that produce research that is credible, salient, and legitimate.
Believing in lifelong learning. By engaging with others, we encounter new challenges and need to be able to navigate new waters. Seeking help, expanding one's network and repertoire, and getting feedback are all essential qualities. We believe that individuals are inherently responsible for their own learning.
Being a systems thinker. In our context this principle is demonstrated by thinking about multiple dimensions of social-environmental systems--social, cultural, economic, technological, and ecological--and bringing that systems perspective to any initiative or project.
Target Audience
Students are eligible to apply if they are enrolled in a PhD or equivalent advanced degree at Duke, and have completed at least two full years in their PhD program or have an equivalent level of experience (from work or volunteering before starting their degree program). The fellowship program will be limited to those PhD students able to express both the desire and the potential to have a high-impact career at the intersection between environmental science and policy.
Training
Our Leadership Training will take place over five long weekends (Friday through Sunday) over the course of 12 months. Each weekend will focus on a different training module.
Four Pillars of Professional Impact Training
Toward Intentional Leadership
Leadership is personal; each person brings to their organization and their position particular skill sets, personality, and background. PhDs are typically trained to gain deep knowledge of one to a few narrow topics that requires a carefully developed skillset. In their careers, PhDs quickly find that these technical skills and deep specialized knowledge are an insufficient basis for leadership. Intentional leadership recognizes this reality, and is based on regular introspection and being explicit about one's own visions and goals for a particular project or organization in the context of a longer range plan for one's career.  It is also based on being explicit about strengths and weaknesses that one brings to the table. 
Pillar 1: Self-Awareness
Developing your leadership stance in awareness of your personal strengths and challenges
Because Self Awareness is the key to success with the other pillars we will explore two component modules in support of this first Pillar.
Self-Awareness Module 1 – Empathy and Understanding of Alternative Value Systems
In this module students must answer: What is your personal value system? How has it been shaped by your experiences? By your parents belief systems? By the belief systems you have studied? How well do you understand alternative value systems and how much might your lack of knowledge or empathy affect your ability to speak to people quite different from you?
Appreciation of alternative value systems
Articulating your personal value system
Cultivating empathy
Self-Awareness Module 2 – Discovering and Strengthening Your Leadership Skills
In this module students must answer: What are your visions and goals for your career, and how do those compare with others with very similar backgrounds and research interests?  What are your strengths in interacting with others and what are your weaknesses? How can you leverage your strengths and compensate for your weaknesses? Being a self-aware leader means investing energy in discovering how best to work with, inspire, lead and follow others. This theme of self-awareness comes first because this personal perspective will be woven into the following modules. Components of the leadership training will include:
Personality and leadership inventories.
Writing a vision statement.
Techniques for successful conflict resolution
Pillar 2: Strategic Planning for Careers
Developing a career vision statement and the short-term and long-range plans necessary for achieving that vision
In this module students must answer: What is it you hope to accomplish in different phases/stages of your career? In the next five, ten, twenty years of your life? What are the challenges you will have to overcome to meet these goals? What partners will you need? What skills must you attain? What sort of career path will best allow you to accomplish your goals and vision? What are the tradeoffs of different career trajectories?  What types of careers exist in your field, and what are the impacts that are possible (and not possible) through those different careers?
Identifying goals toward the vision statement.
Snowballing and network development
Exposure to career options for PhD scientists
How do different types of organizations contribute toward impact?
Techniques for time management and prioritization
Pillar 3: Communication
Developing effective strategies for teaching and learning from others
In this module students must answer: How can you most effectively connect to, inspire, educate and influence others with information? In what medium are you best able to express yourself and what mediums would you like to explore?  What are different mechanisms of communication for different goals, and how do you prepare for each (e.g., interviews, op-eds, deposition, testimony, memos).
Developing a TED talk, data visualization platform or story from your PhD research
Learning to tell stories and bringing your personal narrative into your science
What are the basics of a legal deposition?
Giving effective Congressional or courtroom testimony.
Distilling complex ideas into coherent memos or op-eds.
Pillar 4: Engagement
Building and using the intellectual and personal connections necessary for having an impact on environmental sustainability
In this module students must answer: Who do you need to realize your strategic plan? How will you meet, connect with and communicate with these people? What does engagement look like outside of academia?  What do you have in common with and what can you learn from the people you hope to influence? What is an appropriate and effective "ask" in different engagement contexts?
Identify the change makers and building connections to them
Building your professional network with intention
Running a great meeting
The art of a great conversation - taking risks to build trust
What does change/impact actually look like in different organizations?
Logistics
Annual Cohorts of Fellows
Each year an advisory council of Duke faculty will select a cohort of ~10-20 PhD students as EIF Fellows who have applied for and agreed to participate in five full weekend training sessions over the course of the training year.
We hope to recruit and select the inaugural cohort by October 2019, with the first training session occurring January 10-12, 2020. The following sessions will be: March 6-8, May 15-17, late August, and mid-October 2020.  
Sample Schedule
Each training session tentatively begins on Friday evening and concludes Sunday.  
Friday evening (5 p.m. - 9 p.m.): opening training session & dinner; break-out groups
Saturday (9 a.m. - 5 p.m.): professionally facilitated training to cohort; dinner to follow
Sunday (9 a.m. - 5 p.m.): professionally facilitated training to cohort
Enrichment Activities
Alumni Mentoring Program
Each fellow will be matched with at least one non-academic environmental professional PhD alumni during their fellowship year. These mentoring relationships will allow students to gain a different perspective on the range of available career opportunities and will give alumni a sustained and important way to re-engage with their alma mater.
Complementary Events
Career panels with non-academic environmental professionals (PhD)
Annual end of year event put on by current fellows, engaging the next year's new fellows, and open to the entire Duke community
Program Supporters