Nicholas Institute for Environmental Policy Solutions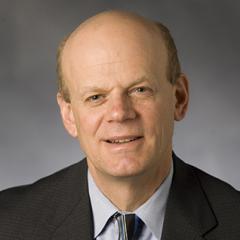 Bill Holman
Senior Fellow (non-resident)
Bill Holman is a senior fellow (non-resident) at Duke University's Nicholas Institute for Environmental Policy Solutions. He also serves North Carolina State Director of The Conservation Fund, a position he has held since January 2013. From 2007 through 2012, he served as director of the State Policy Program at the Nicholas Institute, where he worked on state water allocation policy, water infrastructure financing, green infrastructure, planning for and adapting to climate change, and state energy policy.
Previously, Holman served as North Carolina Governor Jim Hunt's Secretary of the Department of Environment & Natural Resources 1999-2000 and as an Assistant Secretary 1998-1999. As a lobbyist for state and national environmental and conservation groups between 1979 and 1997, Holman is credited with helping to pass the 1997 Clean Water Responsibility Act of 1997, the Brownfields Cleanup Act of 1997, the Clean Water Management Trust Fund Act, the 1989 Watershed Protection Act, and numerous other North Carolina environmental bills. Legislators, lobbyists and news reporters ranked him as one of the top 10 most effective lobbyists in the NC General Assembly from 1985 to 1997. Holman has received many awards, including 1999 Conservationist of the Year from the NC Wildlife Federation and 1998 College of Agriculture and Life Sciences Distinguished Alumnus Award from North Carolina State University. In 2000, Governor Hunt awarded Holman one of the state's highest civilian honors, the Order of the Long Leaf Pine.
Holman graduated magna cum laude from North Carolina State University in 1978 with a degree in Biology.