Nicholas Institute for Environmental Policy Solutions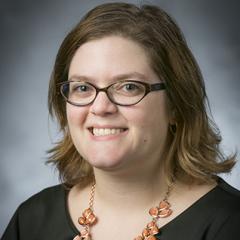 Kate Cobb
Staff Assistant
Kate Cobb joined Duke University's Nicholas Institute for Environmental Policy Solutions in October 2017. As a staff assistant, Cobb's responsibilities are wide ranging, as she supports all Nicholas Institute staff in their day-to-day operations, scheduling meetings and events as well as ensuring office operations run smoothly. Cobb supports the State Policy Program Director, Amy Pickle, Climate and Energy Program Director, Kate Konschnik, and the Energy Access Project Program Director, Jonathan Phillips.
Prior to joining the Nicholas Institute, Cobb worked in the Academic Affairs office at The University of Alabama. She also spent time in the Politics and Philosophy and English departments at the University of Idaho, as well as the Student Financial Services office at Washington State University.
Cobb earned her master's degree in creative non-fiction writing from the University of Idaho in 2014 and her bachelor's degree in English from Pennsylvania State University in 2008.