Nicholas Institute for Environmental Policy Solutions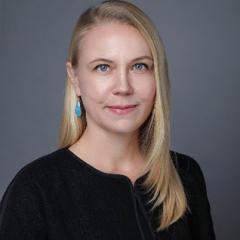 Kathinka Fürst
Faculty Fellow
Kathinka Fürst holds a dual appointment as Assistant Adjunct Professor of Environmental Policy at Duke Kunshan University and as a Faculty Fellow at Duke's Nicholas Institute for Energy, Environment & Sustainability. She also serves as Associate Director of the DKU Environmental Research Center and manages several of DKU's non-degree environmental training programs, such as the Blue Pioneers Program.
Fürst's research generally looks at environmental regulation and justice in China. She is currently working on several projects focusing on:
Mapping and analyzing the effect of environmental public interest litigation and tort litigation in China
Examining the Jing-Jing-Ji air pollution reduction policies from an environmental, economic and social justice perspective
Smog Art in China
Fürst works closely with Nicholas Institute professionals on areas of shared interest through the lens of China. As part of a project funded by The Pew Charitable Trusts to evaluate policies for reducing oceanic plastic pollution, Fürst is conducting an in-depth analysis of China's national and sub-national regulatory plastic frameworks. She is exploring the roles of Chinese NGOs in attempting to shape a green Belt and Road Initiative. She is also part of the founding team of High Seas at Duke, a consortium of individuals, labs, and institutes that provides a venue to communicate and collaborate the breadth of ocean research at the university related to areas beyond national jurisdiction. In addition, she conducted a legal and regulatory analysis of China's small-scale fisheries in collaboration with the Environmental Law Institute's Ocean Program.
Fürst has extensive experience in interdisciplinary research through her work as an administrative coordinator for the Sino-Norwegian Center for Interdisciplinary Environmental Research and as a research fellow at the Social Science Research Council's China Environment and Health Initiative.
Prior to joining Duke Kunshan University, Fürst worked as a consultant on program management and evaluation focusing on environmental governance projects in China. She also has substantial experience in research project design, implementation and monitoring.
She received her PhD degree at the Faculty of Law at the University of Amsterdam and her MA degree at the Center from Environment and Development at the University of Oslo. She has a BA in Sinology from Beijing Language and Culture University.