At our global launch event in London, October 2017, we hosted the Bridge Spark Awards: our first experiment in how to catalyze powerful, innovative ideas for cross-sector impact. Our three winning 'Bridge Spark Champions' received $10,000 to execute their bold ideas for collaboration and test our Practitioner's Guide along the way.
Also see: 2020 Bridge Spark Fund | 2018 Awardees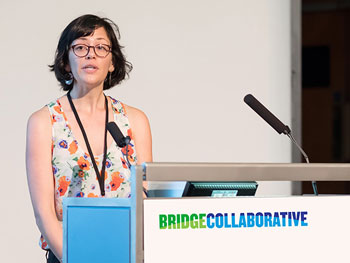 Megan Kelso, Ph.D. Candidate, University of California, Davis
Indonesia is home to one-fifth of the world's mangroves, which support fisheries and help mitigate climate change. Yet, many of these mangroves are being converted into shrimp aquaculture ponds that provide income and food for local communities. So, how might the conservation of Indonesian mangroves affect blue carbon, local livelihoods and food security? We still don't have a full picture of the impacts and tradeoffs. To find out, this Bridge Spark Champion engaged with experts from the health, development and environment communities to ask the right questions and build a cross-sector results chain using the Bridge Collaborative Practitioner's Guide.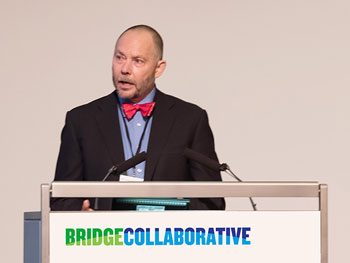 David Wilkie, Ph.D., Wildlife Conservation Society
In Western Uganda, fossil fuel exploration and planned extraction are shaping the way humans and nature interact. As migration for expected oil industry employment increases, natural resource depletion is on the rise and risks undermining local economies, increasing insecurity and harming human health and nutrition. In partnership with the US Agency for International Development (USAID) Uganda and The Uganda Biodiversity Fund, the Wildlife Conservation Society brought together actors from government, business and civil-society to explore integrated solutions to this challenge. This Spark Award leveraged additional support from the European Union and USAID.
Subsidized Agriculture in Malawi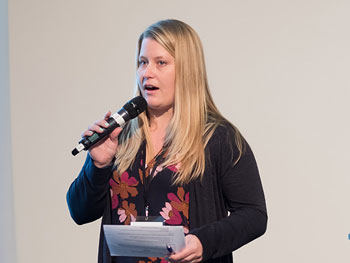 Gillian Galford, Ph.D., University of Vermont
Government subsidies for agriculture are highly controversial—and Malawi's Farm Input Subsidy Program is no exception. With this Spark Award, researchers are building on an existing effort to understand the impacts of Malawi's agricultural subsidy programs within the complex relationships among agriculture, nutrition and forests. Using the Practitioner's Guide, the team will engaged cross-sector experts to develop a results chain for the Malawian context, test it and evaluate the strength of the evidence behind the relationships it reveals.