The NESP Conceptual Model Series provides a collection of resources explaining why ecosystem services conceptual models (ESCMs) are useful for decision making, providing guidance for building ESCMs, and describing NESP's initial efforts to standardize and apply these models with federal agency partners. It includes application examples of ESCMs and associated evidence libraries. The series aims to provide practical guidance for those who wish to apply ESCMs as a tool for incorporating ecosystem services considerations into their decisions.

What Are Ecosystem Services Conceptual Models? (2 pg. summary handout)
Building Ecosystem Services Conceptual Models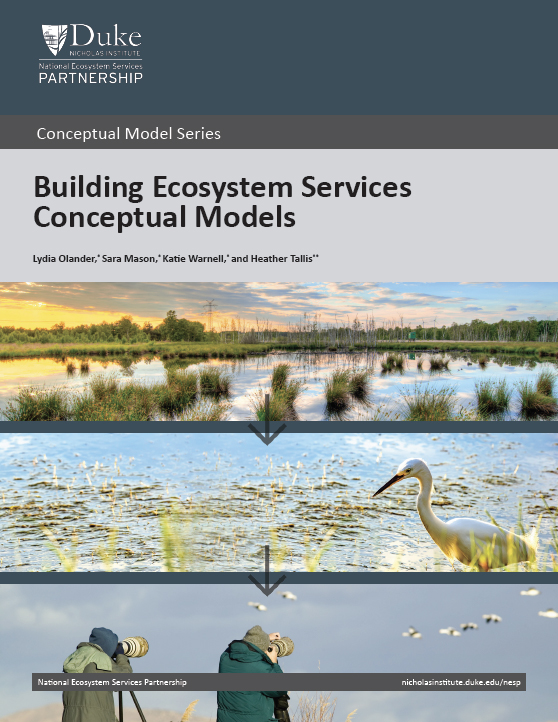 This report is a "how-to" guide for building ecosystem services conceptual models and using them. It includes illustrative examples. See full abstract.
ESCM Application: Bureau of Land Management Solar Energy Development
ESCM Application: NOAA and NERRS Salt Marsh Habitat Restoration
ESCM Application: Testing General Model Adaptability