Plastic Pollution Working Group Members
Faculty
Jeremy Pare
Visiting Professor of Business and Environment
Environmental Sciences and Policy, Nicholas School of the Environment
Dr. Pare is a Visiting Professor at Duke's Nicholas School in the Business and Environment concentration of the Masters in Environmental Management. He is also an Associate Professor within Thomas College's business program in Maine, where he teaches Organizational Behavior, Ethical Leadership, Business Strategy, and Process Improvement with a focus on environmental and change management. He has worked with many industries, including healthcare, biotech, food manufacturing, boat builders, government, and nonprofits. He serves on multiple nonprofit boards and provides training and coaching to for-profit businesses, nonprofits, and governmental agencies. He is a certified behavioral specialist on DISC, scrum leader, lean greenbelt, and leadership challenge facilitator.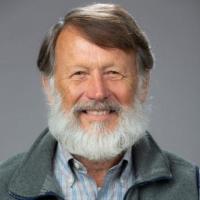 Daniel Rittschof
Norman L. Christensen Distinguished Professor of Environmental Sciences
Marine Science & Conservation Division, Nicholas School of the Environment
WWW
About Daniel

Dr. Rittschof's research is focused on the toxicology and physiological impacts on marine animals of molecules leaching from plastics, the flavors of plastics that cause plastics to be consumed, the impacts of consumption on animals eating plastic and the role of plastics as platforms for delivery of biologically active molecules to animals and for removal of biologically active molecules from animals. The lab's goal is to inform policy and manufacturing processes.
Daniel Vermeer
Executive Director, Center for Energy, Development, and the Global Environment
WWW
About Dan

Dr. Vermeer is interested in potential for new technologies and business models that can profitably address wicked problems like plastic pollution. In the last year, one project team worked with WWF and Impact Hub to facilitate entrepreneurs developing plastic alternatives to connect with large industrial customers who could help scale successful innovations. He also works on seaweed production as a method for promoting carbon sequestration and local coastal community development. Finally, Dr. Vermeer is interested in ocean-related "bluetech hubs" and the role they play in accelerating new innovative ocean solutions to market.
John Virdin
Director, Ocean Policy Program
WWW
About John

Amy Pickle, J.D. and Dr. John Virdin are interested in studying how governments have or can design effective public policy responses to the problem, including:
Empirical analysis of public policy responses in different contexts
Global monitoring and tracking of public policy responses and evidence for their effects
Translating public policy responses into projected reductions in mismanaged plastic waste
Additionally, they are interested in the role that large corporations can play in governance of plastics use, including:
Empirical analysis of large corporate responses to the plastic pollution problem and evidence for effects
How large corporations are organizing to address the problem
Students
Mollie Bowness
MEM Environmental Management, Business & Environment
Nicholas School of the Environment
While studying at the Nicholas School, Mollie has taken several courses on oceans focusing on plastic pollution and prevention. She hopes to apply her studies to the private sector, specifically in finding ways to reduce plastic in traditional packaging within the United States.