Plastic Pollution Working Group Members
Faculty
Richard Di Giulio
Sally Kleberg Distinguished Professor of Environmental Toxicology
Environmental Sciences & Policy Division and Marine Science & Conservation Division, Nicholas School of the Environment
WWW
About Richard

Dr. Di Giulio's lab has been studying the effects of nanoplastics in the zebrafish model (Danio rerio). Recent studies have included maternal transfers to embryos, effects on embryonic development, effects on energetics in embryos and adults, underlying mechanisms for observed effects, and interactions with other marine pollutants such as hydrocarbons and with other stressors (e.g., elevated temperature and hypoxia). More broadly, he is interested in marine pollutants as evolutionary drivers and associated fitness costs. These studies focus on the estuarine Atlantic killifish (Fundulus heteroclitus).
Lee Ferguson
Associate Professor of Civil and Environmental Engineering
Department of Civil & Environmental Engineering, Pratt School of Engineering
WWW
About Lee

Dr. Ferguson's laboratory focuses on assessing release of polymer additives such as dyes, antioxidants, ultraviolet (UV) inhibitors, vulcanizing agents, and plasticizers from plastics and microplastics after release into the aquatic environment.  They are particularly interested in the chemical transformation and potential toxic effects of these additives in aquatic ecosystems.  The lab employs high-resolution mass spectrometry and optical spectroscopy methods to identify, quantify, and characterize both polymers and their component additives in the environment.
Heileen Hsu-Kim
Sternberg Family Professor of Civil & Environmental Engineering, Pratt School of Engineering
WWW
About Heileen

Dr. Hsu-Kim's team studies biogeochemical processes that affect the fate of trace metals in natural and engineered systems. A central theme to their work is the utilization of chemical speciation for understanding and predicting the persistence, mobility and bioavailability of metals and minerals in the aquatic environment. The team helps other researchers to look at trace metals associated with microplastics in plastic and animals that have consumed plastic.
Nishad Jayasundara
Assistant Professor of Environmental Toxicology and Health
Nicholas School of the Environment
WWW
About Nishad

My lab is interested in micro and nano plastic toxicity to aquatic organisms, with a particular focus on fish.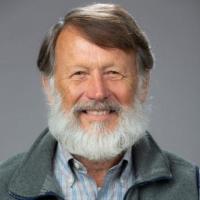 Daniel Rittschof
Norman L. Christensen Distinguished Professor of Environmental Sciences
Marine Science & Conservation Division, Nicholas School of the Environment
WWW
About Daniel

Dr. Rittschof's research is focused on the toxicology and physiological impacts on marine animals of molecules leaching from plastics, the flavors of plastics that cause plastics to be consumed, the impacts of consumption on animals eating plastic and the role of plastics as platforms for delivery of biologically active molecules to animals and for removal of biologically active molecules from animals. The lab's goal is to inform policy and manufacturing processes.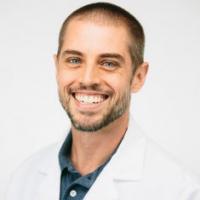 Jason Somarelli
Assistant Professor in Medicine
WWW
About Jason

Dr. Somarelli's team is trying tackle the plastic waste pandemic in the following ways: 1) developing new enzymes and microbial systems to biodegrade plastic, 2) using bioinformatics to identify enzymes with plastic degrading capability, 3) understanding the influence of plastic ingestion as a carrier of environmental toxins, and 4) engaging students in research aimed at improving societal understanding of humanity's negative impacts on the environment and human health.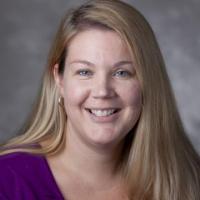 Heather Stapleton
Ronie-Richele Garcia-Johnson Distinguished Professor
Environmental Science & Policy Division, Nicholas School of the Environment
WWW
About Heather

Dr. Stapleton's research focuses primarily on identifying and evaluating human exposure to chemical additives in plastics. For example, plastics are often treated with chemicals to confer properties such as flame retardancy, anti-aging, and flexibility. These chemicals can be added to the plastics at levels up to 30% by weight, and many leach out over the lifetime of the product leading to exposure, for both wildlife (e.g. in the oceans), but also people (e.g. in the home).
Andrew West
Professor, Duke Center for Neurodegeneration Research & Departments of Pharmacology and Cancer Biology and Neurology
Duke University School of Medicine
WWW
About Andrew

The West laboratory has a developing interest I microplastic toxicity with respect to susceptibility and progression of neurodegenerative diseases. We hypothesize that the so-called primary-proteinopathies, in particular, may be precipitated or otherwise affected by microplastic exposures, either in neurodevelopment stages or accumulations in lifetime exposures. We are further interested in how microplastics might infiltrate or accumulate in the central nervous system and gut.
More broadly, our laboratory is focuses on identifying critical pathogenic mechanisms underlying neurological diseases like Parkinson's disease with the goal of developing new therapeutics to block disease progression.
Staff
Melissa Chernick
Nicholas School of the Environment, Di Giulio and Jayasundara Labs
WWW
About Melissa

I study how plastics of differing sizes, shapes, and compositions affect fish. I am particularly interested in morphologic changes resulting from plastic exposure and how these structural alterations affect the function of organs and tissues in order to understand impacts on whole organism health.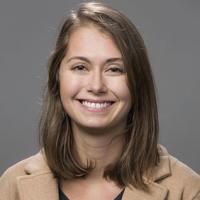 Zoie Diana
Marine Science and Conservation, Integrated Toxicology and Environmental Health​
Nicholas School of the Environment
WWW
About Zoie

Zoie Diana, Ph.D., is an interdisciplinary scholar and sustainability scientist interested in environmental risks posed by marine plastic pollution and societal responses to this global conservation issue. Zoie recently earned her Ph.D. in multisector mitigation of plastic pollution in the Marine Science and Conservation Division and Integrated Toxicology and Environmental Health Program at Duke University. During this time, she conducted research with colleagues at the Nicholas Institute for Energy, Environment & Sustainability and the Environmental Law and Policy Clinic. She is a Liber Ero Postdoctoral Fellow at the University of Toronto with partners at Ocean Conservancy and the Ontario Ministry of the Environment. Before earning her Ph.D., Zoie earned her Master of Coastal Environmental Management from Duke University and her Bachelor of Science with a double major in Environmental Science and Philosophy from Allegheny College. Her research has been published in journals like One Earth, Environment International, and Environmental Science & Policy and featured in media outlets such as The Hill, The Guardian, and Popular Science. 
Prabha Ranasinghe
Nicholas School of the Environment, Di Giulio and Jayasundara Labs
WWW
About Prabha

Students
Jessica Brooks
Master of Forestry l Master of Environmental Management Candidate, Coastal Environmental Management Concentration
Nicholas School of the Environment
My current research examines the impacts of plastic leachates on soil microbiomes and their nitrification and mineralization capabilities. Additional interests include exploring forest byproducts as possible alternatives to plastic food packaging as well as understanding the impacts of plastic pollution on aquatic and terrestrial ecosystems and human communities.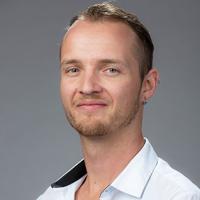 Greg Merrill
Ph.D. Candidate, Ecology; Marine Science & Conservation
Nicholas School of the Environment
WWW
About Greg

Greg's research focuses on the impacts of microscopic plastic pollution on Earth's largest animals, marine mammals. His background in aquatic toxicology and foraging ecology informs his current work understanding where microplastics may end up in a whale's body once ingested and subsequently how this may jeopardize metabolic function. Greg leverages a variety of field and laboratory techniques to identify, quantify, and characterize plastics impacting marine mammals including in-vitro toxicity assays, biopsy sampling, RNA-sequencing, Raman spectroscopy, and microwave assisted extraction pyrolysis-gas chromatography-mass spectrometry.