Plastic Pollution Working Group Members
Faculty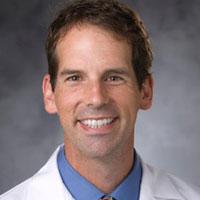 William Eward
Associate Professor of Orthopaedic Surgery
Duke University School of Medicine
WWW
About Will

Dr. Will Eward is a physician-scientist at Duke University where he specializes in the treatment and study of Sarcoma. As a dual DVM-MD with expertise in comparative models of cancer, Will serves as Executive Director of the Duke University Comparative Oncology Group. Although his lab primarily studies cancer, they are very interested in plastic waster because it can perpetuate carcinogens in the environment. Will's research includes how we can transform plastic waste into a biodegradable substrate. Will is a team leader for the Bass Connections team on Bioremediation of Plastic Pollution to Conserve Marine Biodiversity.
Nishad Jayasundara
Assistant Professor of Environmental Toxicology and Health
Nicholas School of the Environment
WWW
About Nishad

My lab is interested in micro and nano plastic toxicity to aquatic organisms, with a particular focus on fish.