May 3, 2019
Making the Belt and Road Environmentally Sustainable
Nicholas Institute for Environmental Policy Solutions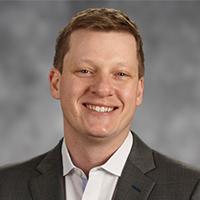 In late April, leaders from around the world gathered in Beijing to discuss the future of China's sprawling Belt and Road Initiative (BRI). The BRI's mix of mystery and ambition make it a Rorschach test for evaluating international development trends and China's international position. It is at once a vague umbrella covering dissimilar development projects that may have occurred anyway, and the most ambitious infrastructure program since the end of World War II – if not ever – which seeks nothing less than to connect the world.
Nicholas Institute Senior Fellow Jackson Ewing writes in The Diplomat that such ambition, regardless of the lens used, has inescapable environmental consequences. While China espouses green principles for BRI projects, host government policies regulate their execution.
China has an opportunity to deploy more concrete principles that could craft caps on coal development and create nuanced site selection processes for transportation infrastructure that accounts for ecosystem services. Such principles would not "green" the BRI. But strengthening and specifying China's strategic environmental principles is a vital step – and also in the country's interest.