Keep up with the newest opportunities and deadlines.
Want to get firsthand insights from energy and environmental innovators and decision-makers? Eager to make an impact with hands-on projects? The Nicholas Institute offers Duke students a diverse slate of co-curricular opportunities.
Events and Trips
The Nicholas Institute offers a robust schedule of events throughout the year. Examples include Power Lunches with energy professionals, panel discussions featuring experts' takes on promising policies and practices, networking receptions, and Power Trips to innovative energy facilities.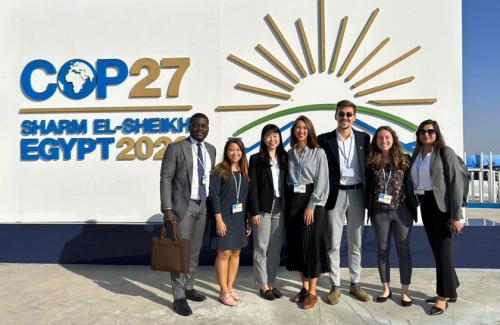 Bass Connections in Energy & Environment
Bass Connections project teams bring together Duke faculty, postdocs, graduate students, undergraduates and external partners to tackle complex societal challenges in interdisciplinary research teams. The Nicholas Institute is home to the Energy & Environment theme, which offers ample opportunities for hands-on research during the school year. 
Climate+
Climate+ is a full-time, ten-week summer research experience in which small teams of Duke undergraduates and graduate students explore new data-driven approaches addressing climate challenges. Climate+ is a vertical within the larger Data+ program, and is offered by the Nicholas Institute in partnership with the Rhodes Information Initiative at Duke.
DukeEngage
Through DukeEngage, Duke undergraduates and faculty collaborate with communities—locally and globally—to address critical social issues through an immersive summer of community engagement. The Nicholas Institute regularly organizes DukeEngage projects focused on energy and environment. For example, for summer 2023, Luana Marangon Lima led "Researching the potential for sustainable development and growth for Brazil."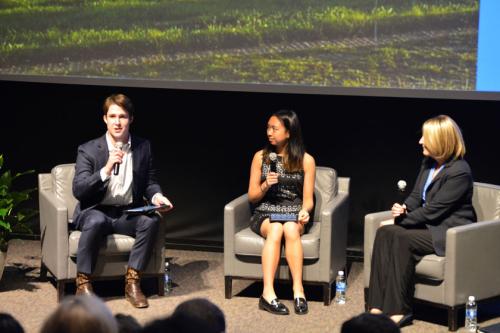 Cohort-Based Course Experiences
The Nicholas Institute helps organize two cohort-based course experiences with hands-on components. Incoming undergraduates can apply to take part in the Global Energy cluster of Duke's FOCUS program for first-year students. Graduate students, along with undergraduate juniors and seniors, can apply to take part in the UN Climate Change Negotiations Practicum, which typically includes a trip to the annual United Nations Climate Change Conference.
Duke Global Policy Program in Geneva
Each summer, the Nicholas Institute funds up to two advanced undergraduates or graduate students to complete both the Duke Global Policy Program course and an energy- and/or environment-related internship in Geneva. Students must submit a separate application to be considered for this funding.
Student Assistantships
Students from diverse degree programs work as assistants with the Nicholas Institute, gaining valuable experience while supporting the organization's educational, research, and engagement endeavors.
P.S. That's not all!
For even more hands-on learning, check out student-fueled initiatives.