Expert Stakeholder Workshop: Energy and Environmental Developments in the PJM Region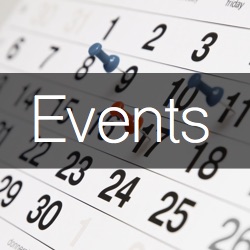 The Great Plains Institute and Duke University's Nicholas Institute for Environmental Policy Solutions host an expert workshop for state officials and stakeholders exploring recent energy and environmental policy developments in the PJM region on Wednesday, May 2 in Washington, D.C.
The workshop will feature a panel of state officials from the region evaluating recent PJM market design proposals and decisions and developments in their states. A stakeholder panel will detail recent developments in the electricity industry, including some of the recent commitments by utilities to decarbonize their portfolios. A third panel will explore timely environmental issues impacting states and stakeholders.
Federal Energy Regulatory Commissioner Robert F. Powelson will deliver a keynote address.
Other confirmed speakers include:
Kathleen Barron, Senior Vice President, Competitive Market Policy, Exelon Corporation
Kyle Danish, Partner, Van Ness Feldman
Michael Dowd, Director, Virginia Department of Environmental Quality
Ben Grumbles, Secretary, Maryland Department of the Environment, Maryland, and Chair of RGGI, Inc.
Adam Keech, Executive Director, Market Operations, PJM
Kate Konschnik, Director, Climate and Energy Program, Nicholas Institute for Environmental Policy Solutions
Mark Laabs, Managing Director of Modern Energy
Willie Phillips, Commissioner, District of Columbia Public Service Commission
Andrew Place, Vice Chairman, Pennsylvania Public Utilities Commission
Tim Profeta, Director, Nicholas Institute for Environmental Policy Solutions
John R. Rosales, Commissioner, Illinois Commerce Commission and Chair of the Organization of PJM States, Inc. (OPSI)
Kim Scarborough, Public Service Enterprise Group
Michael Tubman, Manager, Electrify America
Burcin Unel, Policy Director, New York University School of Law Institute for Policy Integrity
Scott Weaver, Director of Air Quality Services, American Electric Power
This gathering is in compliance with our understanding of the requirements and restrictions of the North Carolina Ethics Act and Lobbying Law, NCGS §138A-32(e).