Spring 2013 Seminar Series: David Barton Bray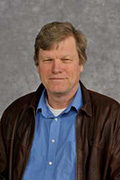 Florida International University Professor David Barton Bray will present on "The Emergence of Post-REDD+ Landscapes: The Evolution of Community Forestry in Mexico."
Policies promoted under the banner of reducing emissions from deforestation and forest degradation (REDD+) propose to achieve that goal in combination with the conservation or sustainable management of forests and enhancement of forest carbon stocks through the establishment of robust markets for forest carbon. However, Mexico shows that community forest management, under certain circumstances, can meet all of the goals articulated by REDD+ while at the same time generating sustainable local livelihoods for forest-based peoples and conserving biodiversity. Most community forest management and other forms of community-based natural resources management have devolved limited rights to limited resources, with, note surprisingly, limited results. In contrast, in Mexico the experience of community forest management is characterized by the devolution of successively expanded property rights, especially timber rights, over sometimes large forests, combined with community-level governance institutions that mobilize social capital and an intermittently supportive policy environment. This talk will analyze the evolution of the phenomenon in Mexico and the last decade of research that has documented the achievements and challenges of community forestry in the country.