States Moving Forward with Carbon Trading: The Nuts and Bolts of Linking State Programs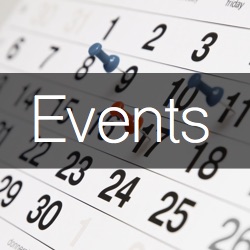 Register to join us for the workshop "States Moving Forward with Carbon Trading: the Nuts and Bolts of Linking State Programs," on Thursday, September 6, in Washington, D.C.  
The Regional Greenhouse Gas Initiative (RGGI) is a cooperative effort of nine Northeast and MidAtlantic states to cap and reduce carbon dioxide emissions from power plants through a market-based, emissions trading program. This year, the nation's first multi-state carbon trading program is poised to expand by two additional states. Virginia has proposed its own carbon trading rule for power plants that is designed to link to RGGI in 2020. New Jersey's governor has also announced that he will bring his state back into the RGGI program. The workshop will explore how these states' plans to link to RGGI could be a learning opportunity for other states that want to link to RGGI or implement a separate carbon trading program. 
Agenda
| | |
| --- | --- |
| 10 a.m.    | Welcome and Introduction |
| 10:10 a.m.         | Brief Explanation of RGGI  |
| 10:20 a.m. | Panel 1: Linking in Action: Virginia, New Jersey and RGGI |
| 11:15 a.m.  | Panel 2: The Building Blocks for Successful Linking  |
| 12:10 p.m. | Closing Remarks |
Lunch will be provided. Please register in advance to attend. 
The workshop is co-sponsored by Resources for the Future, the Georgetown Climate Center, The RGGI Project Series and Duke's Nicholas Institute for Environmental Policy Solutions.  
This gathering is in compliance with our understanding of the requirements and restrictions of the North Carolina Ethics Act and Lobbying Law, NCGS §138A-32(e).