Nicholas Institute for Environmental Policy Solutions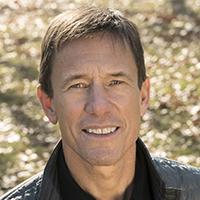 Mark Tercek
Advisor, Author, and Speaker; Former President and CEO, The Nature Conservancy
The Nature Conservancy is one of the world's leading conservation non-profits, with more than 1 million members and projects in every U.S. state and 35 countries around the world.

The Conservancy works with diverse partners – from local communities to government agencies to international businesses and others – to protect the world's natural systems for the benefit of people and nature. As society works to meet the demands of growing global populations, the Conservancy is increasing its focus on ways to incorporate the value of nature into human development to ensure the lands and waters we rely upon for our prosperity will remain healthy and productive for future generations.

Mark brings to this work a unique combination of experience in financial and environmental markets, global business, and recognized leadership on climate change and other conservation issues.

Since joining The Nature Conservancy in 2008, Mark has served as a member of the Commission on Climate and Tropical Forests and the Council on Foreign Relations Climate Change Task Force. He was a contributing author to the book Carbon Finance: Investing in Forests and Land for Climate Protection, published in 2009 by the Yale Center for Business and the Environment.

Mark is a member of many boards and councils, including Resources for the Future. In 2010, Mark was appointed by U.S. Secretary of Energy Steven Chu to serve on the National Petroleum Council, through which he will provide advice, information and recommendations to Secretary Chu on environmental issues related to oil and natural gas.

Before joining The Nature Conservancy, Mark was a managing director at Goldman Sachs, where he played a key role in developing the firm's environmental strategy. He headed the firm's Environmental Strategy Group and Center for Environmental Markets, which worked to develop and promote market-based solutions to environmental challenges.

Mark also headed various business units at the firm, including Corporate Finance, Equity Capital Markets, Consumer/Healthcare and Leadership Development. He joined Goldman Sachs in 1984 and was named a partner in 1996.

Mark earned an M.B.A. from Harvard in 1984 and a B.A. from Williams College in 1979.