Publications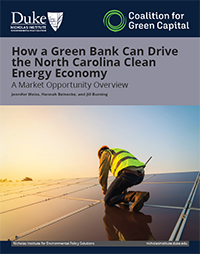 This report provides an analysis of clean energy finance opportunities that will accelerate the transition to a clean energy economy in North Carolina. Green Banks have been proven as an effective engine for job creation by leveraging public resources to catalyze private investment, which is particularly relevant in this time of high unemployment.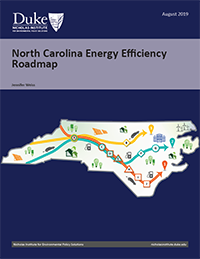 Energy efficiency (EE) is widely considered a least cost option for meeting energy demand while reducing energy costs and carbon emissions. While EE has experienced slow and steady growth in North Carolina, much more can be done to maximize the full potential of this least cost resource.
Green banks use funds to reduce the risk for private investment to support energy efficiency and clean energy. As local governments and corporations across the Southeast make progress on ambitious clean energy goals—including some with 100 percent renewable energy targets by as early as 2025—demand is growing for financing to make those goals attainable. This primer outlines the design elements of a green bank and explores how a green bank might leverage public funds in the Southeast to create a robust market for clean energy investment.