Publications
The international development community is off-track from meeting targets for alleviating global malnutrition. Meanwhile, there is growing consensus across scientific disciplines that fish plays a crucial role in food and nutrition security. However, this 'fish as food' perspective has yet to translate into policy and development funding priorities.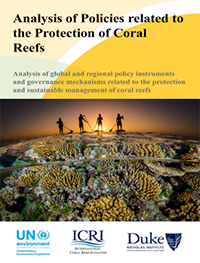 This analysis identifies at least four potential pathways by which international policy responses can help coral reef states address local drivers of reef loss and enhance coral reef resilience (and potential for survival) in the face of climate change.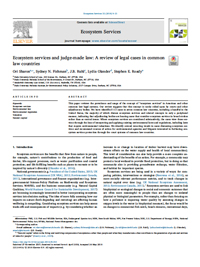 This article in the journal Ecosystem Services reviews the prevalence and usage of the concept of ecosystem services in American and other common law legal systems. It suggests that this concept is rarely relied on by courts and other adjudicatory bodies. The authors identify several trends in cases discussing ecosystem services and recommend courses of action for environmental agencies and litigants interested in furthering ecosystem services protection through the court systems of common law countries.