October 31, 2023
Climate Resident Brings Insurance Expertise to Duke
Nicholas Institute for Environmental Policy Solutions
Faculty and staff are invited to connect with Francis Bouchard, whose residency will focus on the insurance sector's role in addressing the climate crisis.
Francis Bouchard, an insurance executive with more than 30 years of experience, is coming to Duke University in 2024 to explore ways the insurance industry can make a positive impact on the climate crisis.
During a one-year residency that begins in January, Bouchard will explore ways in which the insurance sector can incentivize and support advances in management of climate risks by helping Duke to build new research partnerships and networks with the insurance and other affected sectors. The project will tap into the expertise of Duke faculty and staff in finance, the environment, public policy, engineering, business and more. Areas of study will include how the insurance sector could accelerate and scale climate adaptation and risk reduction and how it could deepen its underwriting knowledge of the risks associated with climate change.
During his time at Duke, Bouchard will serve as a resource for faculty and staff on other relevant research and impact initiatives related to insurance and climate change, offering decades of industry knowledge, stakeholder engagement expertise and an extensive personal network. He is also planning to engage with Duke students to help teach and mentor the next generation of climate leaders.
Bouchard's residency is part of the Climate Leaders in Residence program, a new initiative designed to bring top thought leaders to Duke to share insights and spark discussion on climate solutions. The residency program is aligned with the Duke Climate Commitment, which unites the university's education, research, operations and public service missions to address the climate crisis. The Nicholas Institute for Energy, Environment & Sustainability will oversee the program, which is funded by a gift from the Nicholas Family to the Presidential Climate Action and Innovation Fund in support of the Duke Climate Commitment.
More about Bouchard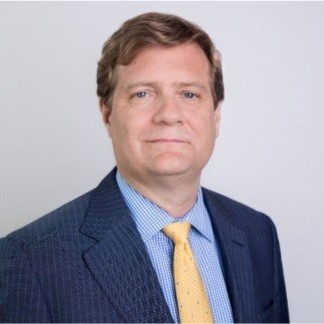 Francis Bouchard is an accomplished global public affairs professional who has served as an advisor, catalyst and contributor to a series of climate resilience and insurance initiatives.
Bouchard is currently the managing director for climate at Marsh McLennan, a leading professional services firm in the areas of risk, strategy and people. He earlier served as the group head of public affairs and sustainability for Zurich Insurance Group, where he focused on aligning the group's government affairs, sustainability and foundation activities. He originally joined the insurance sector in 1989 and has since held a series of industry-focused communications, sales, citizenship and public affairs roles, both in the United States and in Switzerland.
Bouchard also chairs the board of directors of SBP, a national nonprofit focused on disaster resilience and recovery; serves on the board of the climate-focused insurtech incubator InnSure; and is a member of the advisory council of Syracuse University's Dynamic Sustainability Lab.
He served as a panelist at "Beating Extreme Heat: Designing and Investing in Resilience," a Climate Week NYC event organized by Duke's Nicholas Institute and Office of Climate and Sustainability in September 2023.