May 2, 2019
The Drive to Embed 'Planetary Health' Impacts Within Corporate Sustainability Strategy
Nicholas Institute for Environmental Policy Solutions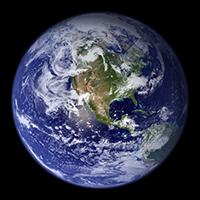 The nexus between changing environmental conditions and health outcomes is not well understood by many businesses. To break down this barrier, the United Nations Global Compact's "Health is Everyone's Business" action platform, which facilitates collaboration between companies, has made the case for integrating health and environmental solutions one of its priorities. The "Health is Everyone's Business" platform is part of a group of Global Compact action platforms that bring together companies, stakeholder groups and leading experts to address the Sustainable Development Goals.
As part of this effort, a team from Duke University — comprised of faculty and master's students from the Nicholas School of the Environment and the Nicholas Institute for Environmental Policy Solutions — has explored how companies can make the connection between environmental and health impacts throughout their respective value chains. The team conducted research on 50 companies in the food, agriculture and textile sectors to determine whether they consciously address the health risks associated with their environmental impacts.
Writing for GreenBiz, the team explained that its work shows the importance of connecting health and the environment and describes the current state of corporate efforts to incorporate the environmental determinants of health into their business strategies.