Imagine a World Where Our Biggest Problems Actually Get Solved
The Bridge Collaborative drove a fundamental shift in how we think, plan, fund and work across sectors to make bigger change faster. We united people and organizations in health, development and the environment with the evidence and tools to tackle the world's most pressing challenges—from air pollution and poverty, to biodiversity loss and malnutrition, to climate change and inequality. Because there's only one way to solve the most critical problems we face: Together.
The materials on this project page date from 2016 to 2022 when The Bridge Collaborative was in operation.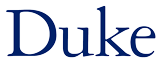 Bridge Collaborative Secretariat

Bridge Collaborative Team

Heather Tallis, The Nature Conservancy
Lydia Olander, Duke University
Claudia Ringler, International Food Policy Research Institute
Katharine Kreis, PATH
Josh Goldstein, The Nature Conservancy
Julie Rajaratnam, PATH

Sara Mason
Christine Jacobs
Jamie Wentz
Megan Kelso
Ryan Calder
Stephanie Zobrist
Image Credits
Publications: Marjo Aho
Projects: Wikimedia Commons/crocodiletiger
Bridge Spark Fund: Francis Okalo