We've got a new name! Read the announcement. (A new website is under development.)
Nicholas Institute for Environmental Policy Solutions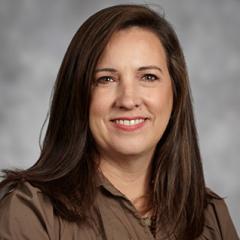 Ashley Ward
Senior Policy Associate for Engagement and Outreach, Internet of Water
Twitter

internetofh2o
Ashley Ward is the Senior Policy Associate for Engagement and Outreach for the Internet of Water.
Ashley's career has focused on engaging communities to identify and address issues, and helping communities develop long-term, sustainable strategies relevant to their particular community needs. Her previous work with NOAA's Carolinas RISA team connected rural and urban communities and policy-decision makers with relevant climate and health data, particularly related to vulnerabilities and impacts. Engagement with communities across the Carolinas revealed a knowledge and access gap in climate data, wherein many communities did not have the necessary data and expertise to inform decision-making, planning, and preparedness. Ashley and her colleagues at CISA worked with community stakeholders to develop a suite of open-access, web-based tools to address these issues.
Before her work with CISA, Ashley completed her PhD in Geography and worked with communities throughout NC on a host of issues such as local food availability and asset-based economic development strategies. Ashley's passion is building coalitions to advance scientific understanding and communicate information in a way that is relevant for use by decision-makers. Having worked in a broad range of communities with varying levels of capacity, Ashley is particularly thoughtful about meeting communities where they are and working from there to achieve community goals.