Search...
...for literature examining these policies:
The Plastics Policy Inventory is a searchable database of public policy documents targeting plastic pollution, beginning January 1, 2000, and currently updated to January 2023. The Plastics Policy Inventory was created in 2020 to support current and future monitoring of government responses to the plastic crisis.
In 2023, the Nicholas Institute added an Effectiveness Study Library to provide access to the science and data on plastic policy effectiveness. This searchable database includes entries for published literature with primary or secondary data regarding plastics policy effectiveness, beginning January 1, 2000, and currently updated to June 2022.
More About the Plastics Policy Inventory
The inventory was built using a robust methodological process developed with the support of research librarians and experts on public policy databases. The inventory currently includes close to 900 policy documents, in more than 35 languages, with the intent to address plastic pollution by subnational, national, and international level governments. The inventory is growing based on stakeholder input and continued research. It is currently comprehensive at the international level, and it includes a representative but not exhaustive list of policies at the national level, and an illustrative list of policies at the subnational level.
Each policy document can be downloaded and includes metadata on the source, language, year enacted, location, jurisdictional level, policy keyword, and whether or not its effectiveness has been measured and included in published analyses. The inventory only contains policies that demonstrate clear intent on the part of policymakers to address plastic at one or more life cycle stages. In addition, users can download other generally applicable policies found in searches for plastic policies from 2000 to 2020. These are policies that may have impacts on the plastic waste stream but may not have been designed with the explicit intent of reducing plastic pollution.
More About the Effectiveness Study Library
This library was built using a robust methodological process developed with the support of research librarians and experts, and currently holds close to 120 entries on policy effectiveness for more than 80 policy documents. All library documents are published in English. The entries include links to specific effectiveness studies, though not all of these are open access. Each entry includes metadata on the author(s), year published, linked policy keyword, and linked policy document, where relevant and available.
All publications, including: infographics, case studies, and replicable methods brief →
Uses of the Policy Inventory and Effectiveness Study Library
The Nicholas Institute invites governments, researchers, nonprofits, and other stakeholders to use the Plastics Policy Inventory to help answer the following types of questions:
Where are there policy gaps in terms of geography or response type?
How are these policies designed and what components of existing policies could have an impact?
How can existing policies inform efforts to develop and improve upon new policies, perhaps in locations with limited capacity to enact legislation?
The Effectiveness Study Library can similarly be used by the community of practice to better understand the outcomes of policy implementation, which could include changes in plastic consumption and pollution, or in public support for policy action. Research questions for users of the Effectiveness Study Library include:
Are there gaps in which kinds of policies have effectiveness studies?
What kinds of metrics and methods are used to evaluate policy outcomes?
How can effectiveness data be used to inform policy making looking forward?
Inventory Citation Guidelines
When referring to policy documents or metadata downloaded from the website, and/or its concept or design, please cite its architects.
Example: Karasik R., Virdin J., J. Wilson. (Editors), 2023. Plastics Policy Inventory (https://nicholasinstitute.duke.edu/plastics-policy-inventory).
To help us track the use of Plastics Policy Inventory in your research, we ask that you cite Karasik, et al., (2023) as the source of the information in an appropriate part of your text.
Additional Resources
Can't find what you are looking for? Find additional plastic policies documents and databases.
Contact Us
If you know of a policy document that is not in our database and are willing to share, or have any questions or suggestions, please email Rachel Karasik.
Inventory Sponsors
We would like to thank the following organizations for their support of the development, maintenance, and expansion of our plastics policy inventory work.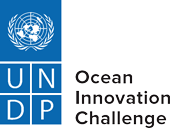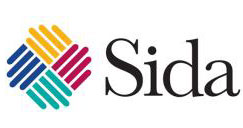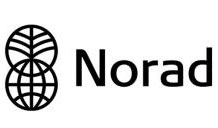 1. Jambeck et al. 2015
Thanks to Ria Utz, Melissa Skarjune, Juan Merlo Romero, and Andrew Dominguez for work on the January 2023 update. Thanks to Christian Laspada and Janet Bering for work on the February 2022 update. Thanks to Madison Griffin and Jonathan Schachter for work on the August 1, 2021, update. Thanks to Rizwan Kazi for work on the August 30, 2020, update.